MD's Message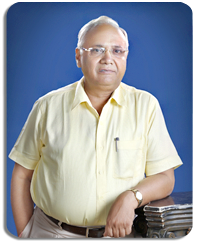 With a humble beginning Dr. Jaikaran has reached great heights over the years due to organization's passion to create superlative products based on its vast experience and understanding of natural sciences, modern pharmaceutical sciences and cosmetic sciences.  With a vision to pioneer consumer driven products in the oral care category has enabled us to become a well recognized organization based out of India with an internation and global recognition.
Since ages, ayurveda has emphasized on health first and diseases later. Thus, we are driven by the belief that since the human body is a natures gift to earth its routine care should also be done by natural means only. We are continuously engaged in developing oral care products with more of naturally active ingredients.
As we continue to grow strength to strength based on our learning and experience spread over several decades, our endeavour is to continue to be an oral care product manufacturing solution provider to global businesses. Over time, we have been appreciated by global brands that distribute oral care products on Dr. Jaikaran's know-how on toothpaste manufacturing and the organization has been receiving appreciation for housing a specialized team of experts that have the vast knowledge in oral care product manufacturing. With such global encouragement and recognition, we are sure to create new and larger milestones World over.
As a policy, we will continue to invest in our R & D facilities that are spread across different parts of India to be able to incorporate the power of natural science in our product development. With widespread network over the globe, we will continue to build on innovation and work collaboratively with our business asscociates.
At Dr. Jaikaran, our passion drives us to continuously serve our consumer's personal care need with natural science and have a high levels of accountability towards the same. Its this fire to excel that makes us the best in the business!